I Have A Website, But It Was Built 5 Years Ago And We Haven't Looked At It Since
I Sell On Social Media So I Don't Need To Worry About My Website
Do People Care About A Website?
These are all statements we have heard recently from clients.
They are not uncommon things to hear from small business owners.
They are all huge red flags for those businesses.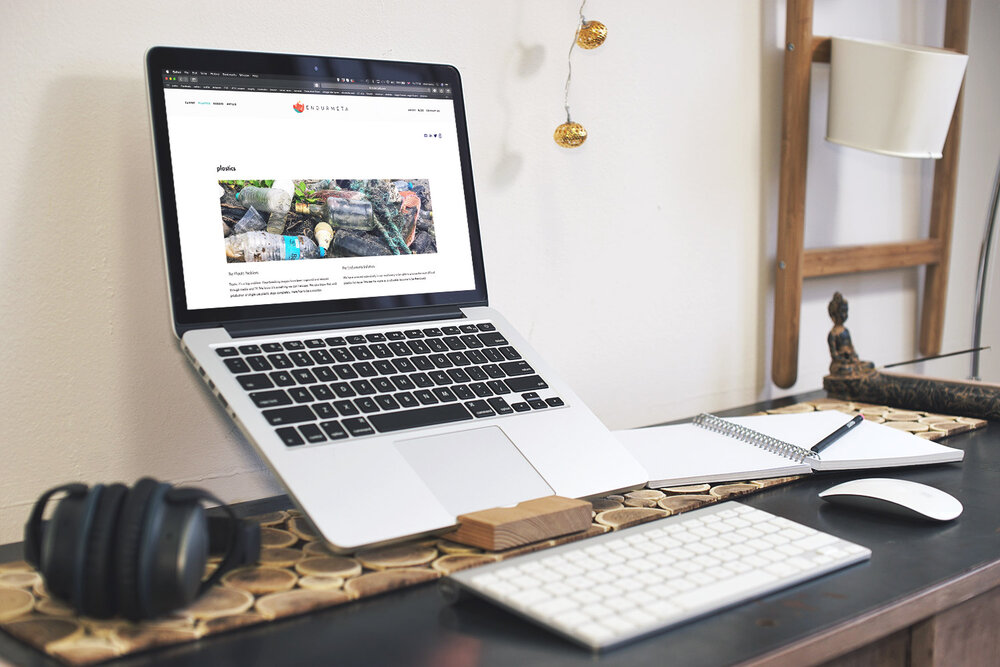 I have a website, but it was built 5 years ago and we haven't looked at it since – You haven't looked at your website since, but potential customers will have. We live in the age of consumer choice and research. Time and time again it has been proven that people are savvy shoppers, and will take their time before making a final purchase. You may have an amazing instagram page, but if your service or product isn't backed up by an up to date website, your credibility will plummet in the customer's eyes. If the only difference between you and a competitor is a fresh website, the competitor will have the edge. People will look to your site for more information, testimonials, to learn about who you are and what your purpose is. It is your chance to inform, educate and entice the potential client.

I sell on Social Media so I don't need to worry about my website – Ah, the classic 'all my eggs are in the social media basket'. The thing is, if you only use socials, then you are at the whim of socials. A few years ago Facebook could be used as a great free marketing tool. Now they force you to "pay to play". Instagram famously has big outages. These things cost your business. You are at the whim and mercy of these platforms and their developments and changes. They are brilliant tools and garner great results, alongside direct selling through your website. Your website is yours. You control it fully. If socials have crashed or are becoming too expensive, you won't be unfindable online.
Do people care about a website? – This one surprised me a little, I hadn't even considered that someone could see websites as becoming irrelevant. So much has been channeled towards social media that it could be easy to think websites aren't important anymore. But they are! So important! They are your online sales tool, an online pin in the map that says hello! I'm here!
So What's The Big Deal About Websites For Small Businesses? What Are You Missing Out On By Not Updating Or Utilising Your Site?

USE YOUR WEBSITE AS AN ENDPOINT FOR YOUR MARKETING
Your website becomes the endpoint for all of your marketing collateral. It becomes a point to send your messages to keep customers engaged with your brand and seeking more information. Any and everything you put out should have your URL or a specific landing page with the relevant information you are driving people towards.
If you are setting up a business, it is the very first step, before ordering business cards or spending on advertising, you need to set up your website.
What Key Information Should I Have About My Small Business On My Website?
Name
Address
Phone number
Menu or Services
Prices
Events
COMPETE WITH THE BIG BRANDS
Google doesn't just promote large known brands, if someone is looking for a product or service locally, that's where small businesses shine.
Google's algorithm with local searches will consider distance, relevance and prominence to deliver the searcher local results. If Google is ranking on location, you have a much higher chance of being shown in results and local traffic will be driven to your website.
How Do I Get Seen In Local Searches?
Get a Google my Business listing
Get on online directories like Yell
BUILD YOUR CREDIBILITY
A website is a quick win for credibility. It looks professional. It builds trust. If you've invested time in yourself by building a website, you look much more serious to potential customers. If you don't show up in the search engines, you seem out of date, out of touch and even untrustworthy. If you are relying on word of mouth referrals, you are missing out on so many leads by not utilising your website. A word of mouth referral gains you one new customer, an online review on your website could lead to ten, twenty, one hundred new customers.
What Elements Of My Site Build Credibility?
SSL certificate – This adds an extra layer of security and makes people visiting your site feel safer in sharing their details with you. If you sell online you definitely need one as it protects financial details.
Logos of clients – Show off (with permission) all the wonderful clients you have worked with to grow trust and recognition.
Original photography – Stock photos have uses, but original photos of your company, services, products and staff give a great insight to your business and make clients feel like they are getting to know you.
Before and after photography – A great way to show off how you add value to your customers needs. Show off what you can offer and the results you can give.
Testimonials – Reviews are golden. Think about anytime you've looked at a restaurant or hotel, you've checked the reviews first before parting with your cash, your customers are doing the same for your business.
Social links – This gives customers proof that you are an active, trustworthy, current company.
Blog – Show them how you are an expert in your field.
SO A WEBSITE REALLY IS A KEY TOOL FOR PROMOTING YOUR BUSINESS.
Start updating or creating that site asap! If you feel a little overwhelmed in creating or managing your website then just drop us a line and see how we can help! From creating a website to running your blog, we can drive customers straight to your inbox!